As we move into 2023, reflecting upon the last few years is essential.  From a worldwide pandemic and social distancing to record-high inflation rates, supply chain issues, and staffing shortages, these issues have transformed the digital experience and challenged brands like never before.  These years have helped shape the CX trends you can anticipate for 2023 and beyond.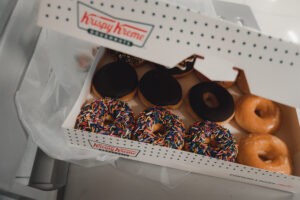 Customers have grown accustomed to hyper-convenience, with home delivery and contactless service becoming the norm.  Consumers have gotten used to getting whatever they want delivered quickly to their doorsteps.  Having a sudden craving for Krispy Kreme?  Who hasn't, right?  You can have fresh doughnuts delivered to your doorstep within 30 minutes or so.  Decide to have friends over for the big game but realize you're out of your favorite snacks.  Within minutes you can place your order on your smartphone and grab the items from your doorstep.
The pressure is on as brands must constantly strive to meet a rising bar, and hyper-convenience is a theme that will stay.  In addition to the continuation of hyper-convenience into 2023 and beyond, here are other CX trends to watch for in 2023.
Meticulous Data Security
"Protecting customer data is much less expensive than dealing with a security breach in which records are exposed and potentially misused."
-Avivah Litan, Gartner VP Analyst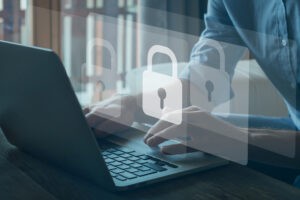 Consumers are becoming increasingly concerned about their data privacy, considering several high-profile data breaches in 2022.  Customers want to understand how you use, store, and protect their data.  Several new privacy laws will go into effect in 2023, impacting how brands manage their data.  It's important to stay on top of this legislation to adhere to new laws.
PingIdentity surveyed 3,400 global consumers in 2021 about how they felt about online businesses using their customer data.  85% of respondents wanted to understand how brands shared their personal information.  However, 72% responded that it's difficult to locate how it's shared.  63% said they would have better brand sentiment if they understood how the information was being used.
Total transparency is the best policy when using customer data.  You can permanently drive a customer away with one single data breach.  Ensure your customer's comfort by letting them know how you will share their personal and financial information with a clear privacy policy.  Always ask for your customer's consent when sharing their data and let them know how it will be used.
More Self-Service Features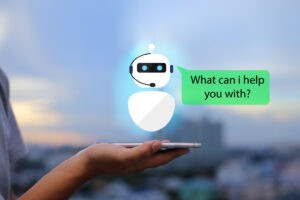 Circling back to our theme of hyper-convenience, customers want their concerns addressed quickly – often faster than a human agent is capable of!  The longer it takes to respond, the more likely your customer is to head to your competitor.
Interestingly, 69% of consumers prefer self-service options over human contact support.  And 86% of buyers report they now expect online self-service options, according to Zendesk.
Self-service options for your customers are an absolute must.  Take the time to identify why your customers are contacting your support team. Use this information to create FAQs and tutorials supported with screenshots, video, audio, and detailed step-by-step guides.
Make sure to invest in customer service chatbots.  Chatbots are increasingly being used as the first point of contact with customers for simple fixes or frequently asked questions.  Chatbots bring increased customer satisfaction and help reduce service agents' load.
According to a Zendesk CX Trends 2022 report, 20% of companies surveyed across 21 countries offer AI and chatbot-guided self-service.  An additional 25% plan to add this capability.  This survey also found that 69% of consumers are willing to interact with a bot to solve simple issues.
Pro tip: Don't try to boil the ocean here.  Let data guide you.  Focus on a customer interaction that drives customer contact volume and/or dissatisfaction today, and which AI can support.  Solve that with excellence and measure the results.  Then move to the next interaction.
Predictive Data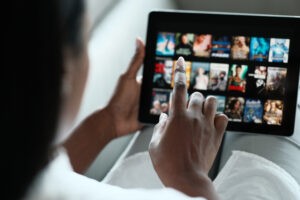 Brands will be relying more and more heavily on predictive data.  While traditional data analysis looks at events that have already occurred, predictive analytics uses historical data to predict future trends and patterns.
You can use predictive data to target new customers, identify potential risks, and improve customer relationships.  For example, Netflix used predictive analytics to recommend content to its users based on their preferred genre, keyword searches, ratings, and more.
Predictive analytics can help you anticipate your customer's needs by predicting events like weddings, new babies or a move.  Don't discount third-party data.  You can then tailor your offers around these upcoming events.  You can also use predictive analytics to anticipate which customers are most likely to walk away from your brand and go to a competitor.  With this knowledge, you can incentivize them with special offers or discounts before they leave.
Solidified Hybrid Strategies
In a Washington Post article dated April 5, 2022, hybrid work is described as "messy and exhausting" for many.  This article describes how as companies require some employees to return to the office at least a few days a week, employees are struggling to adjust.  Issues described in the article included being out of sync with other co-workers, technology issues, fear of Covid spread, long commutes, and less work-life balance.  Market research firm Forrester predicted in 2022 that 60% of offices would adopt a hybrid work policy but expected that 1/3 would fail at successfully implementing it.
Contact Centers that use a hybrid or remote strategy will need to continue to work with agents to understand their tool needs, schedule and engagement preferences and make a concerted effort to use this information to improve the agent experience.  It's likely that brands will look to practices like structured check-ins, opportunities for social interaction, and ongoing encouragement and emotional support to help firm up a long-term hybrid/remote work environment.
Frictionless Payments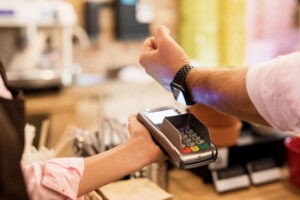 Returning to the theme of hyper-convenience, consumers have gotten used to easy and seamless transactions with the likes of Amazon and Uber, and now they expect the same across all eCommerce sites.  Businesses will lose customers if there are issues with payment handling.
Frictionless payments are where the barriers to buying have been minimized.  A true frictionless payment just needs simple authentication, such as a thumbprint or a wireless handshake.
For example, going to the grocery store without your wallet is now easy.  Using your phone and services like Apple Pay, Google Pay, and Samsung Pay allows you to quickly pay using your phone or smartwatch.  These transactions are also advantageous for retailers, with minimized fraud, faster payment handling, and decreased processing fees.
Any digital business that takes payments needs to consider frictionless payments as part of the customer experience.  Frictionless payments reduce shopping cart abandonment, improve conversion rate, and ultimately increase revenue.
Another way to decrease payment friction is to offer various payment methods like Apple Pay, buy-now-pay later, and potentially even adding crypto to the mix.  By 2025 it is expected that 53% of all eCommerce spending is expected to be carried out via digital and mobile wallets, according to The Financial Brand (Apple Pay, Google Wallet, Samsung Pay, PayPal, Venmo).
Cloud Native Solutions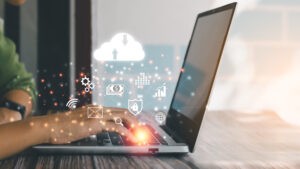 In 2023, we expect to continue to see cloud-native solutions built specifically for the cloud become more prevalent.  Digital transformation continues to be a priority for many organizations, and legacy systems not designed for the cloud perform with less speed and agility than cloud-native platforms.
Cloud-native platforms give customers a faster, more coherent experience and allow brands in the digital commerce space to more readily create and test new ideas.  Brands who choose a cloud-native approach not only improve their development capabilities but also increase their speed to market – a great way to stay ahead of the competition.
Commerce Anywhere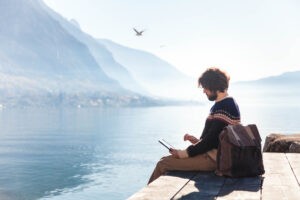 Circling back to our hyper-convenience theme, we will continue to see the rise of digital transactions moving away from concepts like online vs. brick-and-mortar.  The ability to shop on just about any digital platform will give rise to the idea of "commerce anywhere" and expands the omnichannel experience.
Consumers will be able to purchase via messaging services such as SMS, WhatsApp, and Facebook Messenger or via AI-powered voice commerce like Google or Alexa.  Brands are no longer limited to making sales via their website or store but can use every digital touchpoint.
As you step into 2023, what CX initiatives do you have for your brand?  Have you already been working on implementing some of the trends we mentioned for 2023, or do you plan to make them part of your plan?  Are you curious about how your brand could use some of these CX strategies?  Schedule a complimentary conversation, and let's talk!