The elves at Real Blue Sky have researched brands across the land to glean how they're using AI to enhance the customer experience.
Twelve Ways AI Can Make Your Customers' Holiday Journey Merrier
You probably know the lyrics to the Twelve Days of Christmas by heart!  But, have you heard the tune –  "twelve ways AI can make your customer's holiday journey merrier?"  We are sure you have been nice this year, so we want to share them with you!
From data collection to speech recognition to improved responsiveness, AI can enhance the customer experience in almost every way imaginable.  AI has increasingly been used to personalize the customer experience.  For many organizations, this personalization has become the basis of competitive advantage.
Companies across all industries are putting this personalization at the forefront of their business strategy.  Firms like Home Depot, JP Morgan Chase, Starbucks, and Nike have publicly announced that personalized omnichannel experiences are at the core of their business strategy.  And these personalized experiences are achieved with AI.
Here are twelve ways your brand can enhance and personalize the customer experience using AI:
1. Speed up response time. When you consider that 60% of customers surveyed said one minute of hold time is too much, it's clear that response time is critical to keeping your customers happy.  AI can assist customer support agents by identifying the specific intent of your customers and accurately displaying the information needed to resolve issues quickly.
2. Use ChatBots to provide quicker service. Chatbots provide various ways to offer faster and better customer service.  The insurance giant, State Farm, uses chatbots to process customer claims quickly.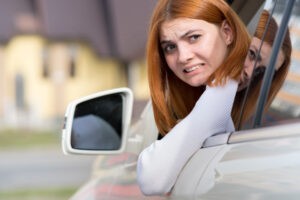 If a customer gets into a car accident over the weekend or on a holiday, they can use the State Farm app to start the claim process immediately.  A chatbot gathers all the relevant information and helps get the customer's vehicle repaired faster.  Businesses can use chatbots to answer simple, routine questions, so your customers don't have to wait for an answer to common questions or workflows.
3. Schedule appointments. The doctor referral platform, Mednections, employs AI, machine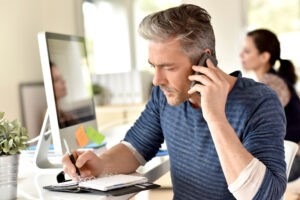 learning, and voice response to replace the human interaction process of calling patients and specialists to schedule appointments.  Along these same lines, an innovation from Google called Google Duplex uses natural language processing and an AI voice interface to make phone calls and schedule appointments on your behalf.
"Make it easier for them to find what they want, and your customers will definitely stick around."
-Jeff Bezos, Amazon
4. Offer personalized content. As Jeff Bezos from Amazon said, "Make it easier for them to find what they want, and your customers will definitely stick around."  ThredUp, an online used clothing retailer, took this to heart with their GoodyBoxes offering.  They used AI to remember their customers' preferences and curate boxes of secondhand items tailored to that customer's style.  Once customers received their box, they could keep and pay for what they liked and return the things they didn't.  An AI algorithm tracked customers' preferences so future boxes could be even more tailored to that customer's style.

5. Keep your most popular sellers in stock. With AI, you can identify purchasing patterns and be notified when it's time to re-stock.  Popular clothing retailer, H&M, uses AI to help with dem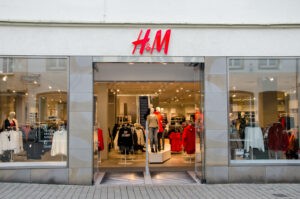 and prediction to better manage their inventory.  AI analyzes store receipts and returns and evaluates store purchases.  The algorithm lets stores know what items to promote and store more of in specific locations.
6. Anticipate customers' needs. Volvo is an excellent example of a brand using AI to anticipate customers' needs.  Their Early Warning System analyzes over one million events each week to make predictions on car parts that will need to be changed or repaired.  Might there be a time in the future when you will never need to wait for a tow truck again?!
7.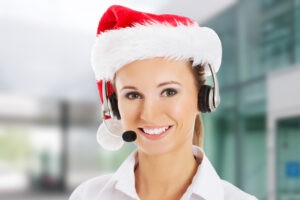 Integrate with CRM & Case Management systems. AI can integrate with existing CRM and Case Management systems to automate tasks and save customers time during customer interactions.  When paired with chatbots or natural language engines, AI can identify a repeat caller, ask if the prior issue was resolved and, if not, serve up a specialized agent with pertinent details from the prior encounter (including transcriptions), to set the stage for full resolution.
8. Make purchasing easier. Brands can use AI to make purchasing easier for their customers.  Starbucks, for example, uses the My Starbucks Barista app to help customers quickly order their morning coffee with AI-enabled ordering.  Customers can chat with the app to place their orders via voice or text.  When the customer arrives at their local Starbucks, their order is hot and ready.
Brands are now looking to Alexa, Google Home, and other AI platforms to offer voice-activated purchasing.  Amazon also offers a new store concept called AmazonGo where no checkout is required.  The stores use AI that tracks the items you pick up and automatically charges you for those items through AmazonGo on your phone.
9. Use Natural Language Understanding (NLU) for customer sentiment analysis. Use AI in real-time to analyze all sorts of customer service situations, from calls to chats to emails.  NLU can understand the conversation between customer service agents and customers and offer ways to improve the customer experience.  NLU does this by analyzing the customer's level of frustration and determining the need for escalation.
In fact, tracking customer sentiment is now such an essential metric that 64% of companies consider following customer sentiment analysis critical for measuring #CX.  Another example is Metlife, which uses AI-enabled voice analytics to help agents better understand callers' moods.  These speech analytics can give brands more insight into which calls are most effective, which agents best handle certain call types, and what training or operational changes could make customer service more successful.
10. Personalize CX with visual search and analysis. Here are two very different examples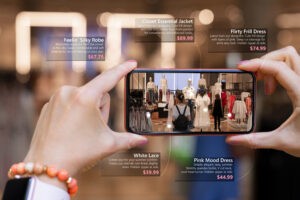 of brands personalizing the customer experience using the customer's camera.  Skincare retailer, Olay, uses AI to offer personalized skincare recommendations.  Customers take a selfie of their makeup-less face, and the Olay Skin Advisor app evaluates the customer's skin health and provides a customized skincare regimen.
Neiman Marcus uses camera technology and AI to make it easy for customers to find what they want.  Customers can snap a photo of an article of clothing or a specific pattern they like, and the Neiman Marcus store app will return similar items from their inventory.
11. Use predictive data for marketing.  Brands can combine analytics and big data to find new customers and keep existing ones by using real-time data websites, social media, and other sources to collect insights that serve as data for predictive modeling.  This predictive information helps brands improve their e-commerce operations with optimized marketing.
12. Create seamless conversion paths. Customers want to be able to quickly find what they want without any headaches.  Although many brands are tracking online conversion path data, many fail to look at inbound calls.  Conversational intelligence gives brands the ability to use phone conversations when considering conversion path data.  For example, you can set up AI to detect certain words, phrases or intents in call recordings or transcriptions.  This may allow you to identify problematic patterns more quickly.
As you can see, our elves at Real Blue Sky have been busy!  Hopefully, we've shared some new ideas on how using AI to enhance customer experience has become critical for brands to maintain a competitive advantage.  Businesses that understand their customers and offer hyper-personalized customer experiences will come out on top!   Are you curious about how your brand could better use AI in your business strategy?  Schedule a complimentary conversation, and let's talk!