What Your Brand Needs to Win This Holiday Retail Season
Uncertainty Ahead
As a brand, you are likely feeling some trepidation about the 2022 holiday retail season.  Looking back on 2021, despite supply chain issues plaguing retailers, the holiday season generated year-over-year growth – higher than in the last 20 years.  Things aren't looking quite the same this year.  Here is what you need to know for your holiday 2022 business strategy.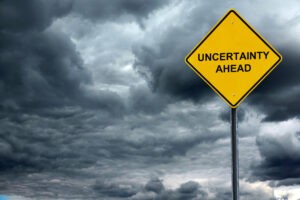 Last year, shoppers felt more optimistic with the vaccines and were ready to get back into brick-and-mortar stores.  These consumers had pent-up demand and increased spending power, thanks to a strong job market, increased wages, and U.S. government stimulus.
2022 feels a little different as society steps into a new post-pandemic normal.  We are dealing with inflation levels we haven't seen in over four decades.  In fact, according to Salesforce, "consumer sentiment is at its lowest level since this metric was first tracked in the 1970s."  In the first quarter of the year, the average selling price increased by 11% in the United States, and shoppers placed 12% fewer orders worldwide than in the same period in 2021.
Will these rising inflation rates affect consumers this holiday season?  A whopping 89% (almost 9 in 10) say it will, and 59% say the impact will be "moderate to significant."  Consumers will pay more for products and spend roughly the same amount.
This means shoppers will purchase fewer items, place fewer orders, and probably do business with a smaller number of retailers.  This will create a very competitive holiday retail landscape.  While many of these factors may seem to be out of your control, the key is to focus on what you can control.  Here are some ways your brand can come out on top this holiday season.
Taking Control
Prep for Early Shopping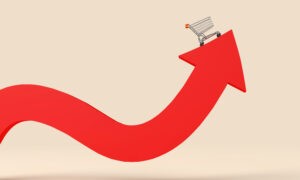 Due to the rise in inflation, shoppers anticipate buying their gifts earlier.  According to research from Salesforce, 42% of shoppers worldwide and 79% in the U.S. plan to start their holiday shopping early. "Salesforce predicts that 29% of sales will occur during the first three weeks of November – before Cyber Week begins – which could be a 5% increase over 2021."
Watch Your Margins
Brands must still deal with supply chain delays, inventory shortages and overages, rising costs, and labor shortages.  Salesforce expects these issues to reduce brand profitability by up to 10%.  In addition to creating strategies for being more competitive, you will need to carefully manage your margins.
Focus on Customers' Needs
Amid all the uncertainty, the best thing your brand can do this holiday season is to get laser-focused on your customers' needs.  You need to understand what your customer wants to buy, how they want to buy it, and what platforms they want to do it on.  We will talk more about your omnichannel presence below.
Consumers respond to economic uncertainty in different ways.  That's why it's critical to personalize your customer outreach based on your detailed audience data.  Some shoppers may cut back on their spending, and some may continue their post-pandemic habits.  Your brand needs to zero in on your audience segments and reach them with messaging tailored to them.
Make sure to align your options to your customers' preferences.  Tap into your first-party data to prioritize what is in high demand for your specific customers and their behavior patterns – like how they prefer to pay for and receive products.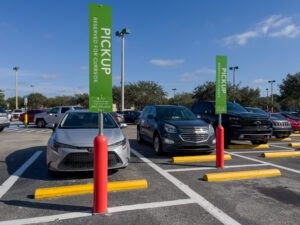 You will want to ensure you have curbside pickup, buy online and pickup in store, and other available delivery methods.  Consumers liked these pandemic-established options, and they're not going away.   In fact, 42% of consumers surveyed said they will leave a retailer's website if shipping options are limited, including not having a "buy online, pick-up in store option."
Consumers are also less likely to follow through with a transaction if you don't have their payment preferences available.  Offer as many payment options as possible to alleviate friction at this critical point in their customer journey.
Establish a Strong Omni-Channel Presence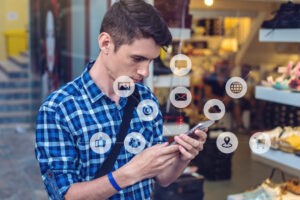 Now more than ever, it's important for brands to blend their physical products and the purchasing experience with a digital offering.  Last year, retail sales grew across multiple channels.  For the first time on record, physical retail stores surpassed digital retail.
Shoppers want flexibility, and a robust omnichannel holiday strategy is critical to win this holiday season.  Physical stores are going to drive growth across all the channels.  In fact, 84% of shoppers use digital for shopping related activities before or during trips to physical stores.  This is why connecting your physical and digital touchpoints and optimizing your omnichannel customer experience is so important.
We will see consumers gravitate to physical locations in even greater numbers this year.  By merging the shopping experience across multiple channels, you enhance the value of each channel.
Consumers want to see information such as recent purchases, rewards points, and their order status across every channel.  For example, if a customer is adding an item to their shopping cart on the website, the app should also reflect this.
Sephora Offers a Great Omnichannel Experience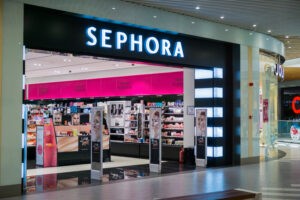 Sephora is a great example of a brand that meticulously blends the online and in-store experience.  While in their physical locations, consumers experience beauty tips, knowledgeable salespeople, free makeovers, and products to try.  When online, customers can use their Beauty Bag accounts to track their purchases, create a wish list, scan items in the store, watch tutorials, and much more.  Marrying the physical and digital experiences to one another has resulted in a 100% increase in digital orders for Sephora.
Boost Supply Chain Visibility
Retailers need to connect their disparate data systems to achieve end-to-end visibility.  This visibility along with predictive data can enable retailers to see potential issues before they effect the customer.  To provide the best experience for the customer, you should provide visibility to inventory as well as shipping times and status.  This will allow your customers to make educated buying decisions.  It's better to lose a single sale upfront because you cannot deliver in that customer's timeframe than to lose a customer for life due to a late delivery.
Also, make sure to communicate right away with your customers if there is a delay.  If it's an unexpected lengthy delay, offer your customers an incentive not to cancel.
Ramp Up Customer Loyalty Programs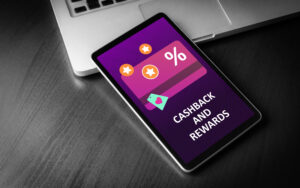 During the 2021 holiday season, 81% of consumers shopped for specific brands because they were members of a loyalty program that provided discounts.  With the U.S. economic climate shift, ramping up customer loyalty is critical. Recent research indicates that amid soaring inflation, half of Americans believe loyalty programs are more important than ever.
Opportunity Ahead
Despite the current uncertainty, the holiday retail period is a great opportunity for retailers.  With the flood of new shoppers, it's a great time for your brand to collect customer data and create personalized messaging or tailored incentives.  It's also a great opportunity to demonstrate an impeccable experience – from that first brand exposure on social media to that last mile – and create a long-term customer.
Speaking of impeccable experiences, you may want to check out Your Customers are Watching for great insights on making that all-important impression on your customers.  Be sure to check back next month to learn how to better leverage AI (Artificial Intelligence) to deliver a great customer experience when your customer contact volumes are high.